Interested in Visiting Tucson, Sineola and Chihuahua Mexico?
Aeromar now has international flights from Tucson airport to Hermasillo, 1st international flights in over 8 years.  Either start your trip and / or end it with a 2 or more nights stay at some of the beautiful Tucson resorts.  Tucson is the 1st US City given the Unesco World City of Gastronomy designation.
Tucson's agriculture heritage extends back more than 4,000 years as the longest known continuously cultivated area in the North America, a legacy celebrated today at Mission Garden, an interpretation of heritage plants and the culinary history of Southern Arizona. Tucson also has an incredibly unique mix of cultural influences reflected in our food, from the Sonoran hot dog's cross-border origin story to historic wheat brought here by Spanish missionaries and the fruit of the prickly pear cactus showing up in our local craft beers.
Discover a place where you can explore without boundaries.
Our natural landscape draws visitors outdoors where there is plenty of room to roam.
A bit off the beaten path, Tucson's unique attractions and accommodations beckon you to discover and explore and our arts and culture scene make Tucson a place that's authentic and comfortable.
Savor the unapologetic passion for food that inspires Tucson's cuisine, or come as you are and experience our vibrant nightlife.
An oasis from the unoriginal and pretentious, Tucson is a place that you want to be. Let Tucson inspire the free spirit in you.
Then onto Mexico!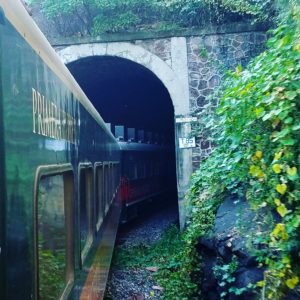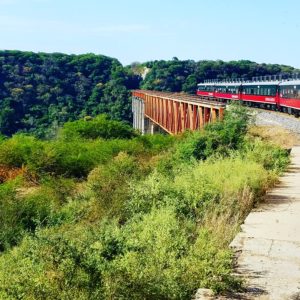 Copper Canyon Full Experience Itinerary
8 Day Tour
Call us today to book your Copper Canyon Adventure
Double $1450.00 Per person $1750.00 Single
DAY 1 – PHOENIX – TUCSON – SAN CARLOS
Morning departure from Phoenix / Tucson, AZ. Crossing the border into Mexico at Nogales. After a short drive, we arrive at Santa Ana for lunch. From there, we are on our way to Hermosillo, where we visit the Cathedral and the Government Palace to view the famous murals depicting the history of Sonora. Arrival in San Carlos Bay is by sunset at our hotel for the night, the Marinaterra Resort. Welcome to Mexico reception hosted by your Tour Director before dinner. (L D)
DAY 2 – SAN CARLOS
After relaxed breakfast we board a private boat for a scenic cruise on the Sea of Cortes – keep a look for dolphins, seals and possible whales, also exotic birds as the blue-footed booby and the great blue heron. After we return we will visit a scenic lookout point en route to the local Cactus Garden. Wander among massive cacti and learn about these fascinating plants. Lunch by the pool side hotel. Time to relax and visit the Marina shops. This afternoon we depart for our seaside, sunset dinner (B L D)
DAY 3 – ALAMOS
We will depart San Carlos after breakfast. Our first stop will be at the Guaymas Pearl farm, the first cultured pearl farm in the Americas, here you will learn about the pearl oyster farming, pearl grading and quality selection. Next we travel south through the rich grain farm lands and to the foothills of the Sierra Madre arriving to the quaint city of Alamos. A living museum, the city cobblestones streets are lined with beautiful Spanish Colonial Mansions. This evening immerse yourself in the local culture at dinner with a colorful spectacle of music and folk dancing by performers in traditional customs. Overnight at Casa de Los Tesoros, La Mansión o Casa Encantada (B L D)
DAY 4 – EL FUERTE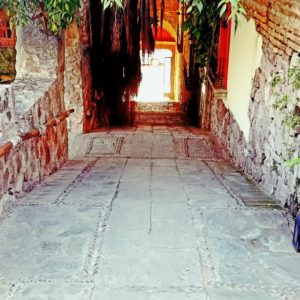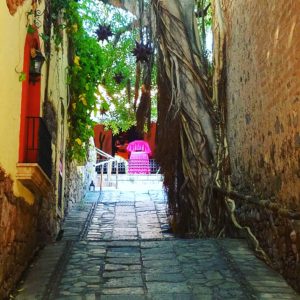 DAY 5 – POSADA BARRANCAS
Early in morning, we transfer to the train station, boarding at 8:00 a.m. for the most spectacular train ride in North America, lunch onboard the train, we will be arriving at Posada Barrancas by mid-afternoon. Your hotel for the next two nights is the Hotel Mirador. Tarahumara Indians culture presentation. (B L D)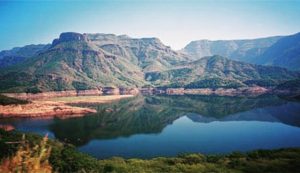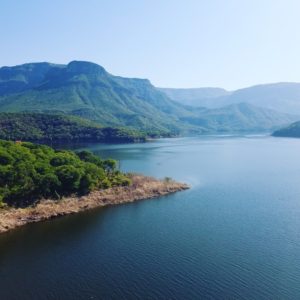 DAY 6 – POSADA BARRANCAS
Today we have time to view and interpret Tarahumara Indian arts and crafts, visit the rim of the canyon and enjoy the surroundings and the opportunity to board the new Copper Canyon aerial tramway, allowing us to descend to the Canyons and experience great views. There is time today for some optional activities: hiking, horseback riding or just relaxing. (B L D)
DAY 7 – CASAS GRANDES
After breakfast, on board our motorcoach we will transfer to Creel via Oteros Canyon. After lunch in Guerrero, we descend from the mountains onto the Chihuahuan Desert and the city of Nuevo Casas Grandes. Tonight we have Mata Ortiz pottery demonstration and our farewell dinner. (B L D)
DAY 8 – TUCSON / PHOENIX
Before leaving Nuevo Casas Grandes, we visit Mexico's northernmost archeological site at Paquime, where the ancient Grand Chichimeca civilization erected their truncated pyramids and adobe multistory apartments. We travel through the plains and cattle country of Chihuahua before reentering the USA at Douglas, AZ. Arriving in Phoenix around 7:00 p.m. (B L)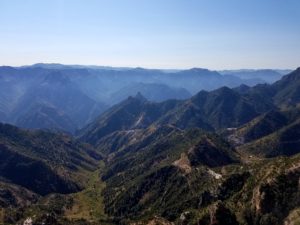 Gastronomy of Jalisco Itinerary
5 Day Tour
DAY 1 (INCL. DINNER)
Arrival to the Guadalajara International Airport and transfer to your lovely hotel La Villa del Ensueño in Tlaquepaque, an artisan village in the suburbs of Guadalajara. Welcome dinner in a local restaurant with the first lesson, "Making the perfect Margarita".
DAY 2 (INCL. ALL MEALS)
After a traditional Mexican breakfast at the hotel property with chilaquiles that Doña Maria will show you how to make, we will begin the day with a guided tour of Guadalajara, Mexico´s second largest city and the capital of the State of Jalisco. Lunch today will be in La Fonda de San Miguel Arcángel, a Mexican restaurant located in the first convent of Guadalajara, dating back to the 1600´s. We will be invited into their kitchen where the chef will explain several Mexican dishes for which the restaurant is famous. We continue back to Tlaquepaque, where we will have a guided tour of this unique village and afterwards walk back to our hotel for a great workshop, "Tamales, the Mexican way of celebrating". A chef that is dedicated to the making of tamales and the rescue of the ancient techniques will come to the hotel for a fun and tasty workshop. Guess what you´ll have for dinner tonight? Tamales of course!
DAY 3 (INCL. ALL MEALS)
Breakfast at the hotel. From Divorced eggs, to Ranchero eggs, Mexico has a fun and delicious way to begin the day. Departure to Guachimontones Archaeological Site (approx. one hour drive west), a unique site with circular pyramids dating back to before Christ. After visiting this ancient site, we will visit a local indigenous family that will show us how to make pre Colombian dishes just like their ancestors did. Upon arrival back to our hotel, we will enjoy a cocktail hour with "botana", Mexican appetizers that we will make ourselves with the expert guidance of Vicente, our host. Tonight we will enjoy dinner in one of the best local restaurants.
DAY 4 (INCL. ALL MEALS)
Breakfast at the hotel. With the shopping list Vicente gave you the night before, your tour guide will drive you to the Libertad Market, the largest in Latin America. After a guided tour of the market, the best place to see, feel, smell and taste a culture, your tour guide will give you 'pesos', local currency, for your purchases and you will meet again for lunch in the famous Plaza de los Mariachis and afterwards drive back to the hotel to begin your next culinary experience. From Chiles Rellenos to Mole, you will make and taste the best of Mexican Cuisine! Farewell Dinner at the hotel.
DAY 5 (INCL. BREAKFAST)
Breakfast at the hotel. Transfer to the airport. Good bye to Jalisco, but the knowledge to reproduce its flavors goes with you!