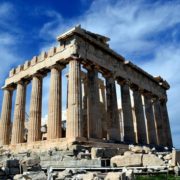 My First Trip & a Great Time!
She helped me through every step. This was the first over seas trip I took and she was patient and explained everything to me step by step. While I was away she would keep in contact and make sure that everything was going off without a hitch. I could not have asked for more but I think if I had she would have been ok with it.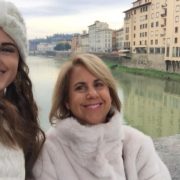 Fabulous!
Estelle worked very hard to meet all of our needs. Our itinerary worked out fabulous. We just got back from 10 days in Italy and it truly was a trip of a life time with my daughter. My husband wants to go now and so does another one of my daughters…thanks Estelle!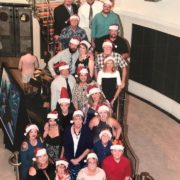 If you have any travel needs – Call Estelle!! She will go above and beyond to help you! We recently enjoyed a cruise with our whole family – 22 to be exact!
Estelle put together all our flight arrangements (from many different states),
hotel upon arrival and then the cruise. Everything was perfect!! If I had any questions, or changes Estelle responded immediately – I was looking forward to a family trip, but dreading the nightmare of all the travel planning and she made it so easy, I am looking forward to the next one!! Please call her – you will be in great hands!!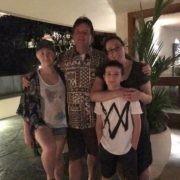 She found the most amazing properties! We provided her with a list of activities we wanted to do it she found the best possible people and companies to make those dreams come true. When there was a problem with a bed that was uncomfortable she handled it immediately and the property rectify the problem. She is a truly professional and knowledgeable travel agent and we would not hesitate to use her in the future!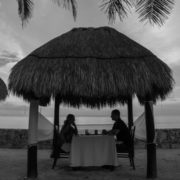 Estelle is the best travel agent in the world, recently went to Riviera Maya for our honeymoon and had the best experience. Mainly because of Estelles help making everything easy for us we didn't have to a thing but show up and get on the plane! Highly recommend her the customer service was above and beyond and gave many options within our budget to choose from.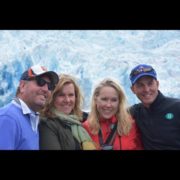 Estelle was prompt, professional and incredibly knowledgeable. She guided us to booking an amazing vacation and, not only would we use her services again, we would highly recommend her to anyone seeking an experienced travel professional.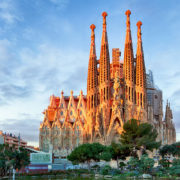 Arranged an 8-day trip to Spain (4 days in Barcelona, 4 in Madrid). Super responsive, and knew exactly how to tweak our itinerary to meet our needs as we thought about the kinds of things we wanted to do. Materials provided for the trip were well organized and accurate.
Stayed in 2 hotels, both of which were from the "Catalonia" chain. Both were very nice… would stay at either place again. Breakfast was included, and was delicious. Tour guides were great. Drivers were on time. No hitches at all!
The only thing we'd change is the length of time on the excursions. We took a wonderful day trip to Montserrat from Barcelona that gave us a couple hours up on the mountain by the monastery, but we could have used a couple more hours (the art museum alone is worth 2 hours). Similarly, our day-long trip to Avila and Segovia was way too short… we probably should have done the whole day in Segovia. Well, at least we left wanting more!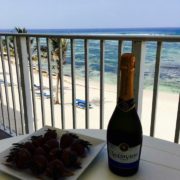 We had an a amazing experience! From the initial email to the return back home, Estelle was incredible every step of the way. She was knowledgeable, helpful and extremely responsive! We were not the easiest clients to work with as we wanted to look at a lot of different options and pricing. Estelle was patient and lovely throughout the while process. I would highly recommend her to anyone that I know!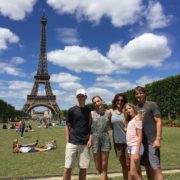 Estelle planned our whole family European trip and all of her choices were perfect for our family. We have already recommended her to friends and will use her services for future vacations.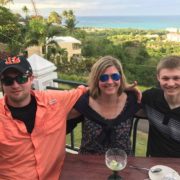 Estelle is absolutely the very best! I have known her since high school and she is very smart. She is a motivated person that goes above and beyond for her clients. I have been in need of a lot of travel assistance these past few years and Estelle has worked tirelessly to accommodate my needs and the travel needs of our family. I would not even consider using anyone else. Estelle takes all of the hassle out of booking flights, checking you in for boarding a plane, hotel accommodations and rental car assignments. She's worth ever single penny! She earns your business and you will never want to go on a trip without her assistance. 5 star all the way! Thank you! Scott Hummel, client for life!
Puerto Rico April 2017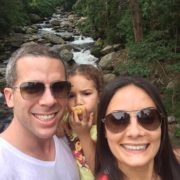 Estelle has been an absolute pleasure to work with. My family and I have been living in Panama for the past year and have required her assistance with multiple flights back to the U.S. and Colombia. At times we needed flights with very little notice, and she always made herself available to assist us at the last minute. I would highly recommend Wanna Get Away Travel & Estelle and plan to work with her again for our future travel plans.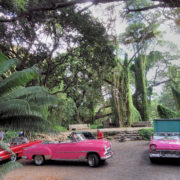 Estelle was very helpful when we approached her for information on how to travel to Cuba. She was extremely helpful and responsive in making all travel arrangements. Due to traveling to Cuba from the USA being relatively new, she investigated the different ways of being able to visit the country and provided us with the choices. We will definitely use Estelle again for future travel plans!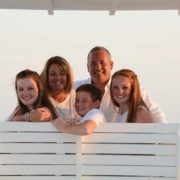 Estelle was fantastic from start to finish! Estelle was so helpful as we planned our extended family trip to Cabo. She coordinated the trip with 3 families coming from 3 different locations. She was super helpful and responsive when one family had outbound flight issues and then did not receive their luggage. It was such an easy process to work with Estelle. She is very knowledgeable and offers suggestions about excursions and dining. We will definitely use Estelle again for future travel!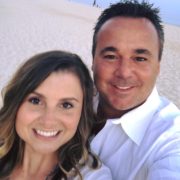 Want to give a huge shout out and thank you to Estelle Wilkinson and her company Wanna Get Away Travel. Best travel experience I have ever been involved with. We had some flight and baggage issues and Estelle went the extra mile and then some for us. I would encourage anyone looking to travel to work with Estelle…. She is wonderful.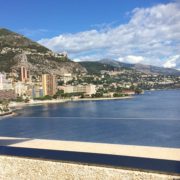 September 2016
No one knows Europe better than Estelle! Our multi destination trip was perfectly planned, from great hotels well located for our needs, to multiple forms of travel that allowed us to get the most from our trip. I would highly recommend Estelle!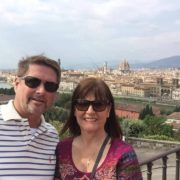 September 2016 Italy & Greece
We can say enough about Estelle and the trip she planned for us to Rome and Florence. Every step of the way was perfect. The Hotels she chose were wonderful, all of our drivers were always on time and professional, the tour guides provided were amazing and so knowledge about the city, history and art. We were nervous going over to Italy-she made the trip stress free and so enjoyable! We will certainly call her again for our Travel needs. Thank you again Estelle!
September 2016 United Kingdom
This was our second tour using Estelle's agency. Our first tour was Paris/Dijon/ and multiple tour spots in Italy. This time it was London/England/Edinburgh/ and Isle of Skye/Scotland. Both times, she was able to listen to our interests and ideas, then put it all together for excellent experiences. We left practically all the important travel details to her, but she still kept us informed throughout the planning process and we were able to review, make any changes, and approve. She also was there for us during our trip when (in rare situations) we needed her assistance or had to make necessary changes after the fact. Bottom Line: You can count on Wanna Get Away Travel to fulfill your travel dreams!!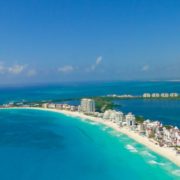 March 2016 Cancun
Wanna Get Away Travel/ Estelle wilkenson is truly an all inclusive travel agent! takes care of checking all things that matter in booking a great vacation!! we use her for any and all our travel needs!! Big or Small! She has been everywhere which helps!!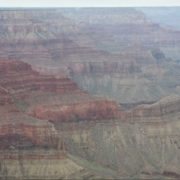 I am not a good planner and have little time! This agent made our trip possible and enjoyable.  Estelle was very good at suggesting routes, accommodations etc….her services were solicited at one point during our trip when we encountered a "glitch" with a hotel reservation and she handled it at a distance with great results. There are definite advantages to book through an agent, especially a good one like through this travel agency.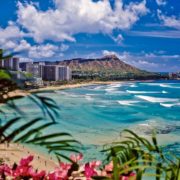 Estelle, you truly made our vacation worry-free. I literally didn't have to research a thing. We told you what we wanted and you planned airfare, rental car, hotel and excursions without any glitches. You took the stress out of travel planning. You did all the legwork and we just enjoyed! Maui and Kauai were amazing. Can't wait to book our next adventure.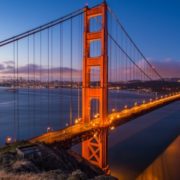 We are on the Plane now, going back home.  Thank you VERY much Arthy for taking care of ALL the details and at such crazy last minute times with such demanding people.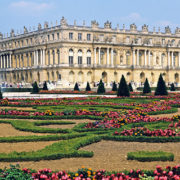 So after 10 plus hours and at least 20,000 steps, Versailles tour is over. AMAZING adventure. So happy I could spend the time I wanted exploring the grounds. Huge thank you to Heather Smith and ‪Wanna Get Away Travel for helping make our day really special. I'm sure the other excursions we booked will be just as spectacular!!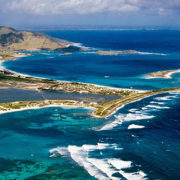 Agent: Estelle Wilkinson
Destination: St. Martin and St. Barths
June 2016
Estelle, I wanted you to know how much we enjoyed our trip!  The hotels were amazing!  Thank you for planning the perfect vacation!
Susan B.
Scottsdale, AZ
I am looking forward to our next adventure.
I have been working with Heather for the past 2 years. She is courteous, reliable, and very resourceful.
As a business traveler, things don't always go as planned.My agent Heather has found me a room where a website says there is none– or a car– or a seat on an airline.Wanna Get Away Travel and Heather really mean it when they say " Meeting all your Travel Needs".
Rob S.
The Lithotype Co.
S San Francisco, Ca..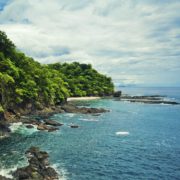 Omg! Such an amazing trip with all excursions booked and organized per our request. Heather was awesome to work with and put up with our changes. A trip that could have been a challenge but with Heather we never had to worry about anything! Incredible trip. Thank you to Heather Smith at wanna get away Tavel!!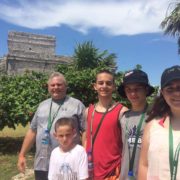 Thank you Estelle Wilkinson for a wonderfully planned out vacation in Mexico!!! You are the best!!! We had a great time and loved it all!! If anyone needs a great travel agent, Estelle is the one to use!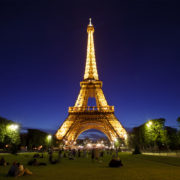 Estelle,
You're the best! Thank you so much for coordinating all of the many details for our recent, 2-week mother – daughter trip to Europe. You flawlessly managed train tickets, transfers, hotel, "hop on/hop off" city tours, dining reservations and more. Your advice and help were tremendous but most of all, planning Leah's big 3-0 dinner at La Muette in Paris. Tres bon!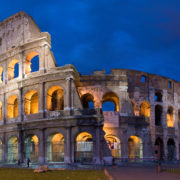 We had such a wonderful trip. Everyone we dealt with was incredibly helpful and very friendly. Unlike my experience 20 years ago when I went to Europe for two weeks.
Thank you for the beautiful room in Rome and the bottle of wine and fruit, very nice!
In general, I would say this trip was excellent. The rooms were nice, hotel staff friendly and helpful. We did have a tiny room and bed in Amsterdam, but we managed.
We were so impressed with all of the drivers that picked us up at the airport and from the hotel. Everyone was incredibly professional and again, helpful and friendly, we were very impressed with everyone of the drivers. It is so nice and stress free when you are traveling and someone is waiting to pick you up. It took so much stress off of us to have that set up. Even the taxi driver we called in Paris was very professional and helpful.
Thank you for setting up a wonderful trip for us, we really enjoyed ourselves and are already talking about "next time we are in Paris…."
Thanks Estelle.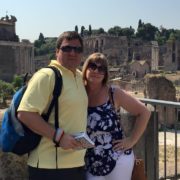 We spent 3 weeks in Italy with a few days at the end in Paris. Estelle was the best! No worries and she was on top of everything from the moment we decided to plan a trip until we reached our home after the trip. She's the best.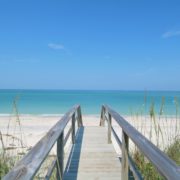 We are home from our amazing Florida Honeymoon and I could not have asked for a better experience, it was beautiful and stress free thanks to our travel agent Estelle Wilkinson! Can't wait to go back.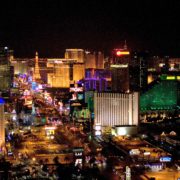 Estelle was great to work with! I've never been to Vegas and had to plan my sister's bachelorette party. She gave me great advice on the hot spots with the great deals! She also helped me connect with the bridal party, so we were on the same page, which can be stressful in itself. I really appreciate all her help and would recommend her to anyone that wants to get away 🙂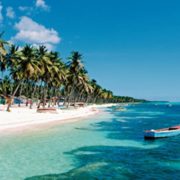 Estelle was very easy to work with- she understood what we wanted and went "above and beyond" to meet our needs. Communication was easy and she responded quickly. We had a wonderful trip! Estelle addressed a couple of glitches with the resort immediately. I will definitely use her services again for future travel and encourage others to do so as well.
"Thank you Estelle, for putting together the most amazing trip for me and my husband. We have been married for 18 years and we never took a honeymoon. Our trip to Cabo this month was our honeymoon. You took care of the flights, transfers, excursions and hotel. All we really had to do is pack and get on the plane. We had the time of our lives. I recommend to any of my friends, family and clients that they should use your travel services. Thank you very much for making my trip the experience of a lifetime….I'll be planning another trip with you soon!"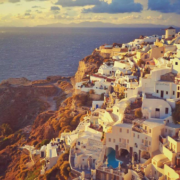 Back from our wonderful trip… Santorini, Crete, Athens and Barcelo…na. Thanks so much to our travel agent, Estelle Legeai Wilkinson who did an incredible job planning and picking all the right places to suit us. There are many things we wouldn't have known when traveling Europe that she clearly has the knowledge, expertise and personal experience to make our trip smooth and amazing. Thank you again, Estelle… looking forward to our next trip 🙂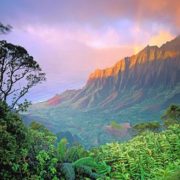 My husband and I just got back from our most amazing trip to Kauai. Estelle Wilkinson from Wanna Get Away Travel helped us plan this spectacular trip. Her advice, making reservations for us, and attentiveness was unparalleled. Whenever I had questions she found the answers and immediately would get back to me. We hope to take many amazing trips in the future and will use Estelle over and over again. Thank you Estelle!!!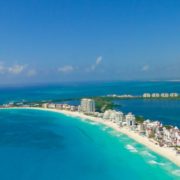 As a traveler that is very hard to impress, I have to say I was very impressed with the service that I received from Wanna Get Away Travel. Everything went as planned from the initial booking of the trip to the final stages of the return trip. Service and follow up were some of the best customer service I have received. I will recommend your services and use the services of your company again.

"Booked a week long trip to Cabo. All went smooth. Transfers all taken care of and all the little details taken care of that I never would have thought of!"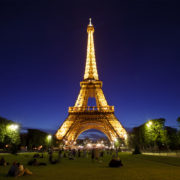 Estelle,
You're the best! Thank you so much for coordinating all of the many details for our recent, 2-week mother – daughter trip to Europe. You flawlessly managed train tickets, transfers, hotel, "hop on/hop off" city tours, dining reservations and more. Your advice and help were tremendous but most of all, planning Leah's big 3-0 dinner at La Muette in Paris. Tres bon!
"Estelle is awesome. She loves to travel so her insites are a great reason to book with her. She booked a trip to San Diego for me and it was wonderful"

We used Wanna Get Away to plan our first trip to France and Italy this past September and October. It was our first experience with Estelle and her agency. We had never before used a travel agency, but decided to this time because of our inexperience with Europe. Estelle planned our entire trip from the beginning, focusing on our initial interests and preferences. She's a great listener and this is important. From the start, she was great about staying in touch via email… and adjusting to our feedback. In particular, she was great in booking our main travel and accommodations (air, hotel, train, rental car, etc.). We booked most of our own daily itinerary (i.e. restaurants, shopping, visitor sites). That said, Estelle did arrange several private tours for us, and that helped us avoid long lines. Estelle was particularly great in arranging our hotel accommodations. Every location (with the exception of one) was wonderful and perfectly located.
No trip is without its "hiccups" and unwanted surprises. Ours was no different. That said, when we did have challenges, Estelle was always available and assisted us out of some unexpected challenges. This was even in the middle of the night. We communicated mostly via text/email. This was a great help. We highly recommend travelers purchase an international phone plan for your time while in other countries. This saved us more pain and aggravation and was well worth the price.
We will definitely use her service again. Oh….by the way, it doesn't hurt that she is from France!
Hi Estelle,
Everything went great in Paris. We loved the CV2 Tour and would recommend it to everyone. (Use that pic that I have on or had on FB) If not, I can redo it for you. Plus I can send you a pic of Gary and I in front of the Tower when it was all lit up.  Only problem is…it was misting outside…but that did not stop us.  Now back to the tour….Jeff, our driver,  parked right next to the Eiffel Tower, went in to get our tickets and then walked us to the reserve section. I don't know if we would have ever found out way without Jeff. Our lunch was fine in the tower. We got there a bit early but they could take us and we sat by a window.  
The hop on-hop off bus was awesome. We have done something like that in Barcelona. It is a great way to see the City and it can get you almost anywhere. And where we were located, at Le Meridian, all we had to do is walk to the Arc and pick up the bus. We also went to the Locks of Love Bridge ..Pont de Arts (?) Bridge.
The bistro was very , very good. I think we were thinking it was going to be more like a D&J. But once we saw the table cloths, and black and white dishes and the waiters in dark suits or the waitress's in black dresses…. we knew we weren't in Kansas anymore. Three of u had the duck and it was outstanding.
The dinner cruise was very enjoyable. We were not expecting great food but were pleasantly surprised. The food was very good. And so was the service. Plus they did have a women singer and there was dancing.
We  can't thank you enough for all you help. You MADE Paris worth while
"Outstanding service, the transaction was quick and easy. Will use this service for all of our travel needs. Thanks Estelle"
We just wanted to take a moment to thank you for all you have done to make our vacation
so wonderful.  All the arrangements you co-ordinated were excellent and My family
had such a great vacation.  We have not gone together on vacation since our 8 yr old
granddaughter was diagnosed with Cancer.  She lost her courageous battle last year
We took this vacation as a family as a step to manage the challenges of her loss.
Everything, from the service, accommodations and experience was excellent and many
new memories were made.  Thank you for all that you have done to help us with our journey.
We are now lifetime members and I have a few questions.  I am about to renew our RCI membership
and deposit weeks into both DAE and RCI.  We have never done this before as we have made all arrangements
through you.  We don't really understand the differences from what you do for us and what they will do.
Is it the same thing or do you just work within the Sirenus chain?
We have also noticed that our member number is different from the previous one.  Will we recieve new cards etc
and does the old number no longer exist or are they linked.  Which number do I use to Register with DAE and RCI
If we deposit weeks with them does this mean we cannot return to the Sirenis resort?  Or can we return as well?
Hopefully you can answer these questions for me.
Again our sincere Gratitude for all you have done for us.
I just wanted to drop you a line tell you how lovely i think you have been looking after us so well. I really appreciate all the help you have given us. Its been a pleasure having you as our rep. Hope your manager can see this email.
Estelle has provided us quality services in French, as a travel consultant at Sirenis Premium Travelers. Estelle is very professional, efficient and cares for the client, and above all is able to listen.
Share your review about us?
Send us a pic of your Adventure?
TAG US!
Use #wannagetawaytravel on your Social Media
Be featured in ours!