Your qualified smart fast efficient professional travel agents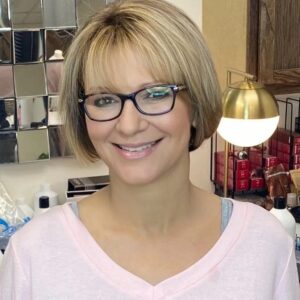 I have been in the travel business for over 22 years beginning with working for the Airlines for over 5 years.  I then worked for a Travel Agency in Scottsdale as an agent and French interpreter for a Travel Group / Vacation club helping their members (60K) from all over the world with all their travel arrangements. I started this agency 6 years ago and have brought on 4 travel consultants (Heather, Arthy, Crystal, and Debra, see below). Originally being from Europe / France, I specialize in European destinations as well as the South Pacific, USA, the Caribbean, Mexico, Cuba, Latin & South America, Asia, Russia, UK, Iceland and River Cruising. I am world traveled with 1st  hand experiences to share with my clients. I also specialize in helping Non-Profit organizations with world conferences , local conferences and securing exceptional special rates for hotel block.  As well as arranging flights / transfers and meeting rooms.  I even have worked with local restaurants and secured donated lunches and Dinner for special events the organizations have planned. I believe in providing the best customer service to my clients and making their vacation as seamless as possible while respecting their budget and needs.  I am there for my clients from the planning stages, during travel and after travel.  I pride myself on providing clients with wonderful memories they will never forget.   My key to success is listening to my clients, having first hand experience and /or thorough knowledge of destinations, hard work, communication, very thorough attention to detail and leaving no stone un-turned.  I have the utmost faith in my team and if you need assistance feel free to contact any of us here. Whether you want cruises, Group Travel, Corporate Travel, Destination wedding, Honeymoon or Guided tours, WANNA GET AWAY TRAVEL is for you.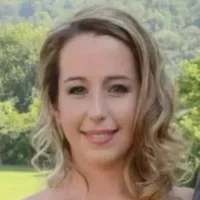 Travel has been a passion of mine for most of my life. I caught the travel bug early when I moved with my parents from a small town in Vermont to Hawaii. That's when I realized the enrichment of travel. After spending many years in landlocked Scottsdale, Arizona, I traded the desert for the sunny beaches of Florida for a few years.  As a Wanna Get Away Travel expert, I have hopped across the Caribbean uncovering the most pristine beaches, exhilarating hiking, and ultimate resorts. I am a warm weather girl at heart, always up for an adventure, and have a knack for knowing which special details make for an unforgettable trip. The islands of the West Indies are diverse with culture, food, geography, and of course beautiful beaches. However, my expertise is not limited to the Sun and Fun of the Caribbean. I have traveled from Australia, to parts of Europe, and Central America. While based in Siesta Key Florida, in my spare time I enjoyed running beaches, surfing and scuba diving in southern Florida, as I research the next ultimate trekking trip. I have recently moved back to Scottsdale AZ. The more I learn and travel this wonderful planet and its vastness, the more I want to share this knowledge with clients. I strive to give you exactly the type of travel experience you want and deserve. From the planning stages until you return home, I am at your disposal.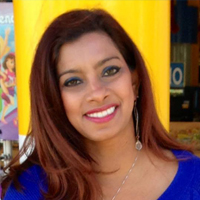 I have been traveling since the age of 1 when my parents moved from India to Dubai and we traveled every summer to different places around the world including Europe, Egypt and Greece. I moved to the USA to go to college in New York and my travel bug took me all around the east coast during every break I got. Over the last 20 years my personal and corporate travel has taken me around the World to Asia, Australia, Middle East, Europe, Hawaii, Caribbean, Mexico, Alaska and 48 states in the USA. My passion for travel has only increased over time and every special occasion in life was celebrated with a trip to a new destination! I decided to become a Travel Consultant so I can share the wealth of knowledge and experience I have gathered over time and help others make beautiful memories like I have. I work with my clients lifestyle, interests, preferences & budget to customize and plan their vacation from A-Z. I strive to give every client my utmost attention to detail, research and planning the vacation of their dreams and am there for them through their trip and beyond. I specialize in Family Vacations, Cruises, Group trips, Destination Weddings, All-inclusive Resorts, Romantic Getaways and Corporate Travel. On a personal note I am a mother of 2 young children who have caught the travel bug too and have now traveled to various US and International destinations already and I am sure we will be exploring many more beautiful places in this world and creating memories!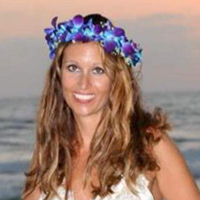 I love to travel the world and want to share the magic of traveling and experiencing new places and things with people.  I am world traveled and have been to places many only dream of.  Being in the travel profession gives me the chance to share my experiences with my clients and give them first hand knowledge. It's such a wonderful education to travel to new places and explore new things. Traveling enriches people's lives and brings joy! I have done one of a kind surf packages to Maldives, Cruises, South America adventure trips, European Vacations to South Pacific honeymoons.  My specialties are USA, South & Central America, Europe, South Pacific, Hawaii, Caribbean, China, Japan & Russia. I want to help people have the best vacation ever.  I listen to clients and take every detail of planning the perfect vacation to fit their needs. To contribute to clients memories gives me much joy.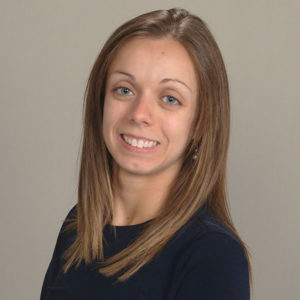 A millennial travel agent who has worked in the travel industry for 7 years and caught the travel bug in her late teens, I am KristenDeAngelo.  I've visited 20 countries around the world and some several times.  I have a huge love, passion and desire to travel and be immersed in other cultures.  I also have a love for photography, animals, music, white sandy beaches with blue waters and the Caribbean.  My second home and a piece of my heart lives in the Caribbean islands.  I specialize and am very familiar with the Caribbean islands and Mexico's Caribbean beach areas.  I've had the opportunity to send several clients to visit these areas, however, I have planned client's vacations around the globe that have included several different travel components.  My focus and fulfillment has turned towards planning destination weddings and honeymoons.  I hold my IATAN certification as well as many other certifications of destinations and resorts.  I have won Travel Agent magazine's "30 under 30" award in 2017 and was recognized with an article in the magazine.  I've also written several articles for industry magazines.  I hope you will allow me the opportunity to help you check off that next destination on your bucket list!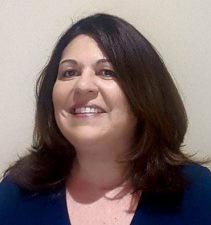 Traveling all over the United States, Argentina, and Central America has allowed me to develop the skills to ensure that I am preparing your travel arrangements accordingly. Working with one of the top traveling agencies in the world will be one of the greatest experiences of my life. Traveling and seeing new surroundings, meeting and interacting with different cultures and customs, has allowed me to gain a different perspective of life. I have outstanding customer service skills, and I have the ability to interact with anyone.. I love meeting new people and helping them with their traveling plans. As your travel consultant, I will ensure that I provide you the best service with top notch experiences. I have organized groups from corporate to the conventional levels and destinations including but not limited to weddings, family reunions, and vacations. I can help with any plan through the process of implementing an independent and flexible travel itinerary. It would be an honor to offer traveling services that cater to your needs and that allows you to achieve the best memories.  I have skills to ensure that I am preparing your travel arrangements accordingly and pay attention to details.